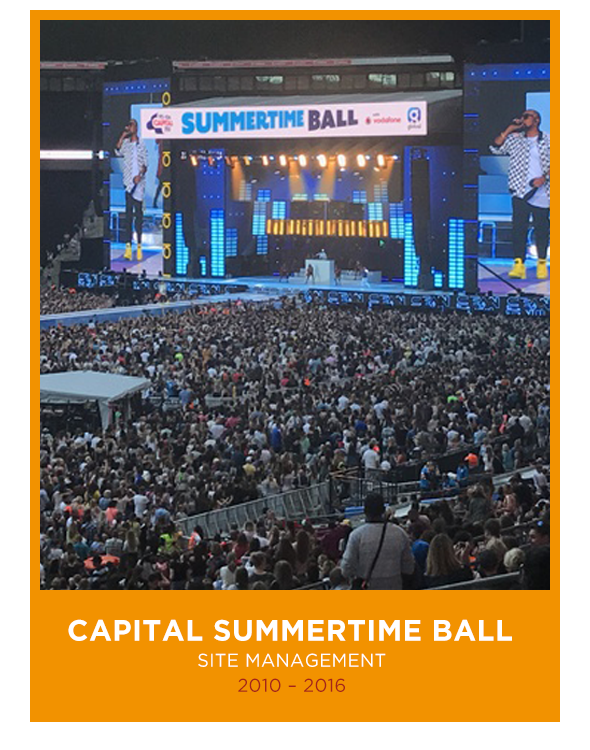 Site Management
Our experienced site team can manage your event from the initial site visit to creation of an event budget, build schedule and onsite management.   We have a vast contact list for the best suppliers in the industry.  We provide a full site management service to include:

Visiting the site to take detailed measurements, discussing general show requirements, audience capacity and what infrastructure is already in place at each venue.
Provision of detailed site build schedule with information from the client, venue and production including noise curfews, venue access, and production build times.
Production and distribution of all event CAD plans.
Sourcing site suppliers taking into consideration experience, location and cost.
Providing a highly experienced team to manage the site build.  We can provide site managers, site office managers, site crew, plant operatives and Health and Safety teams.
Producing the Event Management plan for the event to submit to the local authority.  We will have our Safety team available for all Safety Advisory Group (SAG) meetings and for the site build and show.
Our team can liaise with emergency services with requirements for the event and put together a traffic management plan if required.
Covid-19 supervision, management plans, signage and onsite implementation.